Publication&Papers
Publications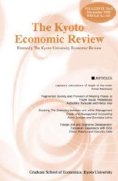 The Kyoto Economic Review

The Kyoto University Economic Review was founded in 1926 as the first economic journal in Western languages published in Japan.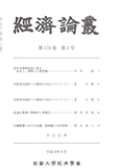 Keizai Ronsō

The Economic Association's journal, Keizai Ronsō, publishes the outcomes of economic research at Kyoto University to audiences both within and beyond the campus.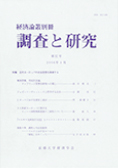 Chōsa to Kenkyū

A supplement to Keizai Ronsō published since 1991 and showcasing research outputs that make extensive use of figures, illustrations and supplementary materials.