English Brush-up Courses were held in GSE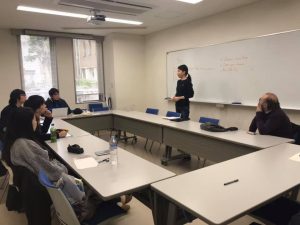 In December 2019, the Graduate School of Economics organized two courses for students to help improve their English skills for academic purposes and to help them prepare for study abroad. A cumulative total of 17 students attended the courses and learned how to create the discussion, made a presentation on their own topics including eating manners in Japan, vaping, and dreams!
We hope that going forward, these students and other will feel confident enough to present their work at an international conference, from which they can both improve their research and help advance their future career.