Programme Outline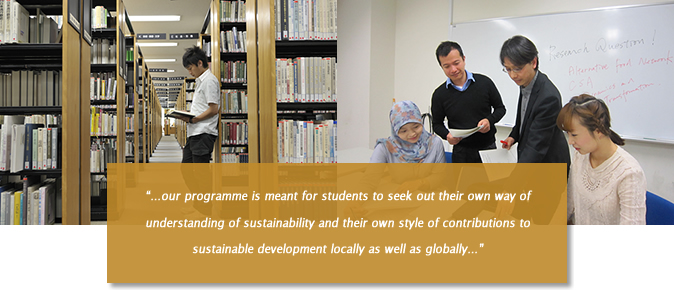 There are a number of challenges that East Asia must address if it is to maintain its economic role as one of the leaders of the world. These include challenges relating to environmental stability, food and energy supplies, uneven development between agricultural and industrial sectors, widening income disparities and aging populations and accountability of government and business sectors. Human resource development is crucial in meeting these developmental challenges.
The programme is designed to provide international students with both advanced academic knowledge and practical skills. The master's program offers both basic and advanced subject through which students can enjoy a comprehensive curriculum.
In addition to classes designed specifically for this programme, students will participate in selected subjects at the Graduate School of Economics as well as other graduate schools. In an international setting, students develop their academic knowledge and practical skills. They also benefit from many opportunities to conduct field research at diverse sites such as large manufacturing plants and small factories, cutting-edge businesses and rural farming communities throughout East Asia so that students can develop a multidisciplinary and critical sense of reality. These are all needed to contribute to sustainable development in East Asia as academic researchers, government officials, or social entrepreneurs.