Students tell their story
Ms. Dasom Lee ( Korea, 2012 Enrollment )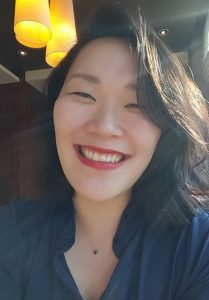 My name is Dasom Lee, and I earned my master's degree in Economics in 2014. After my time at Kyoto University, I decided to continue my studies and join a PhD program. I was a competitive prospective PhD student because of the methodological and theoretical training I had received at Kyoto University. I received multiple offers with full scholarships, and I decided that Vanderbilt University in the U.S. would be the best place to prepare myself for the academic job market.
After the completion of my PhD, I worked as a tenured assistant professor at the University of Twente in the Netherlands, which is globally known as a center of European research on science and technology studies. I decided to return home, and now I am working as an assistant professor at the Korea Advanced Institute of Science and Technology (KAIST). I firmly believe that the EA program provided the foundation that I could build on to succeed in the academic market. The professors were always incredibly helpful and supportive, and the courses provided a unique interdisciplinary perspective that is highly sought after in international academic circles. Attending the EA program was one of the best career decisions that I made and having a degree from Kyoto University opened up so many doors.
---
Mr. Akkharaphon Thongpoon ( Thailand, 2012 Enrollment )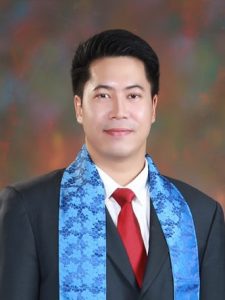 I have worked in a variety of areas including academics, business, and politics. To illustrate, after I graduated from the EA programme in 2014, I worked as a full-time lecturer in the agricultural economics department, faculty of economics, Prince of Songkla University. During that time, I was responsible for teaching classes, conducting research, and providing academic services to both businesses and communities. In 2017, I founded a social enterprise advocating social, economic, political, and environmental issues by providing space where people can gather and organize collaborative projects. In 2019, I also worked as an assistant to the member of Thailand's house of representative whom I provide data relating to agricultural, environmental, and economic issues to be spoken in the national parliament. Simultaneously, I was also a member of the house of representatives' committee on agricultural produce price promotion. At present (2021), I'm a policy designer focusing on advocating community solid waste management projects for local governments. To conclude, my career path does not stick to a straight line and that's what I love about it. Thanks to the EA programme that provided me with holistic aspects of how society works and prompted me with both academic and practical skills so that I could execute any line of work with excellence.
---
Mr. Marwan El Ghamrawy ( Egypt, 2013 Enrollment )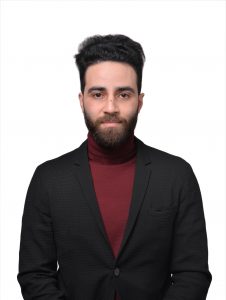 After I graduated from the EA programme, I wanted to work in an economics-related occupation, not necessarily because I wanted this, but it seemed to be a logical step after completing such programme. I eventually joined an E-commerce startup for 10 months, which was a good learning experience (this startup closed soon after I left due to management issues). For the past 5 years, I have worked mainly in tax (both international and domestic) at EY (in Doha and Amsterdam) and currently at Deloitte Tokyo.
When most people think of tax, they think tax compliance (i.e., filing tax returns for companies and individuals) and tax accounting, which is true but does not represent everything. I have worked in a field of tax, called transfer pricing, which in your day-to-day activities on the job will not do anything related to tax, and mainly economics / market analysis type of work. Transfer pricing is a method of pricing goods and services transferred within a multinational or transnational company. You will also deal with the economic principles underlying intercompany pricing of tangible property, intangible property, services, and financial transactions.
I think one of the main advantages of the EA programme is the flexibility in which courses you want to take, thus, we could be on the same course but be specialized differently. If you already know exactly what you want to do after graduation, it is important to take the courses that are aligned with this career goal. If you are not sure, professors and other staff members would assist you. I am also very happy to support! Last but not least, make the most of your time at Kyoto University both in and outside the school.
---
Ms. Heldira Larashati ( Indonesia, 2016 Enrollment )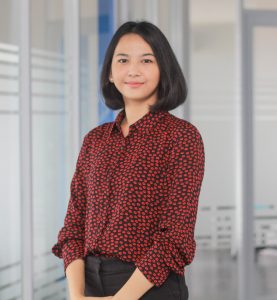 Hello. I'm Heldira Larashati. I finished my master's study at Kyoto University EAC program in September 2018. Until now, my study period at Kyodai is one of the most memorable and valuable times in my life.
Currently, I manage the Indonesian representative office of a local Japanese general trading company. My role requires me to build the company's business in Indonesia and Southeast Asia, widen the company's business partners network across this region, as well as keep an eye on the updates in the region's trade policies, economic, and geopolitical issues. A challenging job indeed, but the knowledge I gained while completing my studies at Kyodai has been helping me to make business decisions, especially in more macro-levels.
I started my current job when I was finishing my final year at Kyodai and had more free time. At the time, I wanted to use plenty of time that I had to experience the real business process of a Japanese company. Starting as a part-time researcher, I was then appointed as a full-time employee after I graduated from Kyodai. I gained wider exposure in the business process such as business negotiations, local and overseas factory visits, producing business white papers, as well as administrative tasks. Not long after, I was transferred to Indonesia to start operating the newly authorized representative office and recruiting some staffs. Although my previous career background is different, I prefer the field that I am currently pursuing. My current job allows me to experience management and leadership, as well as channelling my interests in business and economic research, although not academically.
---
Mr. Emre Unal ( Turkey, 2013 Enrollment )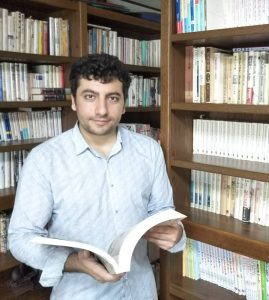 When I became a part of the EA programme in Kyoto University, I had many opportunities to cultivate my knowledge about East Asian economies from a comparative perspective. I was able to join many diverse courses and learn important research methods from the teachers. The university provided a secure and stimulating studying environment in which I was able to learn a great deal. Moreover, I joined many field trips in Japan and in other countries such as China, Germany, Thailand and the UK. This enabled me to broaden my experience by engaging with other international students and scholars. The teachers and other staff on the programme not only helped me on my PhD journey, but also always supported me in my daily life in Japan. This made me see Kyoto University as a home. In this way, I enjoyed life in a peaceful and nourishing environment and to adapt well to Japanese culture. One of the most useful things I learned in the programme was how to undertake meticulous research. Since receiving my PhD in Economics, I have worked in several universities. The background I gained from Kyoto University helped me find many opportunities. Currently, I am working as an associate professor in Firat University, in Turkey. I still produce works for publication in prestigious journals thanks to what I learned in Kyoto's programme. I will always be grateful to be a part of the Graduate School of Economics in Kyoto University. I strongly recommend the programme for everyone wishing to cultivate their knowledge and to experience a rich research environment on the way to a successful future in universities, institutions or companies.
---
Ms. Julie Taeko Gramlich ( U.S., 2017 Enrollment )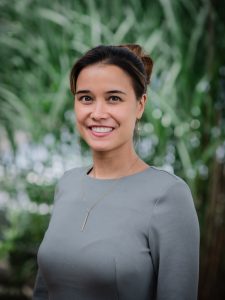 Prior to joining the EA Program at Kyoto University, I worked as a Marketing Manager at various technology companies in Silicon Valley, after graduating from UC Berkeley with a BA in Political Economics. Working for approximately ~5 years prior to doing my Masters Degree, helped me establish a strong foundation of networks, marketing skills and technical expertise, and technology industry knowledge. 
When I moved to Japan, I quickly began researching and interviewing women entrepreneurs of small, medium enterprises to better understand the socioeconomic and political drivers, skills, and expertise necessary to launch a business in Japan. Fortunately, I was able to interview 19 women entrepreneurs in Japan as well as 14 women entrepreneurs in Denmark. 
Studying in Japan was an invaluable experience that I will always be extremely grateful for and hope others can follow in my footsteps in their own unique manner. It was a life-changing experience that made it clear I thrived on diversity of thought, being uncomfortable, wearing multiple hats, and sharing my knowledge with others in a way that everyone can understand and relate too (a.k.a the power of storytelling). 
Currently, I am working as a Product Marketing Manager for a small healthcare startup in the B2B (business-to-business) sector. It encapsulates everything I love — being challenged every day to expand my skills and learning how to be comfortable with being uncomfortable, leading high visibility projects with executive buy-in, and always working on new projects. Every day is different; every day I am challenged to work on new projects or think about things in a new way. 
Finally, for those who may not know, Product Marketing is a relatively new function that is becoming more prominent in the technology space. Generally, this person is responsible for leading a go-to-market strategy for all new product launches, acting as a strong customer advocate, and enabling the sales team with product positioning, messaging, and other enablement collateral. Many folks who work as Product Marketers, either move up the corporate ladder, move into Product Management, or start their own business. 
---
Mr. Wu Jiun Yan ( Taiwan, 2017 Enrollment )
   I never imagined that, after spending many years working in the industries, I would go back to school one day and continue to explore the unknown. The EA programme at Kyoto University makes impossible possible. I completed my PhD studies in 2020 under the supervision of Professor Tomoki Sekiguchi, who is professional with high academic and ethical standards. During my studies, I attended countless thought-exchange meetings, seminars and conferences and met other great scholars. Two of my papers were fortunately received the best paper awards. Besides its rigorous standard towards conducting research, EA programme provides me an ideal environment of embracing diverse backgrounds of students to expand my academic experience. This goes without mentioning the benefits of residing in Kyoto city, which further broadens my personal life profoundly. After graduation, I worked at Kansai University as assistant professor, lecturing exciting courses at the Educational Promotion division and leading collaborative on-line courses with overseas universities. I am currently employed at Siemens China, responsible for talent leadership topics at the People and Organization department.
---
Mr. Justin G. Simon ( Philippines, 2018 Enrollment )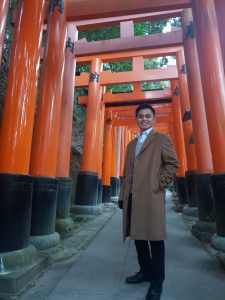 Working with local government units on their development needs for four years made me realize to pursue higher studies to improve my understanding of other fields of knowledge affecting the policy recommendations we provide as part of the Department of Finance.
The wide variety of subjects offered by the EA Programme equipped me with the interdisciplinary mindset that I can apply with my research interest and work in the Philippines. The Programme's research trips in Japan and other countries bolstered my understanding of what we usually discuss in classrooms, the opportunity to expand my academic network, and work on my thesis. As a bonus, living in Kyoto City for two years made me enjoy its rich culture, beautiful environment, and a broad spectrum of stories from people.
After graduating from the EA Programme, I was given the opportunity to get involved in helping the Bangsamoro Region in Mindanao in its transition to meaningful autonomy and have genuine and lasting peace. I was also given the opportunity to support the private sector by joining the Department of Finance team that provides regulatory relief to address delays in implementation and stimulate economic activity due to the ongoing pandemic.
Joining the EA Programme is, without a doubt, one of the best decisions I have made in my life as it opens for me new worlds and opportunities that I am currently able to enjoy.
---
Mr. Joseph Dellatte ( Belgium, 2016 Enrollment )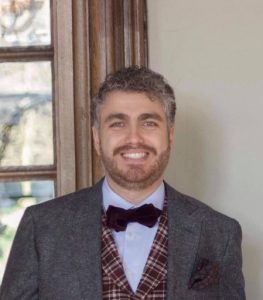 I originally majored in History and International relations, and I've always had a passion for adopting multidisciplinary perspectives to study global issues. After some exciting first professional experiences, I realized I wanted to study climate change policy, which requires more knowledge in Economics. This is precisely what I found at Kyoto University: A way to study climate policy and economics through a multidisciplinary lens. The two most significant advantages of the EA programme for me are the diversity of the courses that enable you to tailor the curriculum to your personal needs and the true spirit of academic freedom you find, allowing your personal approach to flourish. Furthermore, Kyoto is a fantastic city with breathtaking landscapes and nature while being one the most livable city on earth, especially if you are a student. At Kyoto University, I found incredible friends and fantastic mentors who helped me throughout the Master's and the Ph.D. I am also grateful for the opportunities the EA programme provides to develop students' potential: I went on field trips to Thailand and many places in Japan; I received a Grant and accreditation for a field research trip at the UN Climate Conference in Madrid, and I have done an internship in a Climate Economics Research Institute in Paris. Thanks to my journey at Kyoto University, I now have serious work opportunities related to climate policy through diverse mediums like academia, research Institute, Think Thanks, or private consulting companies, both in Asia or in Europe.
---
Ms. Andrea Toft ( Denmark, 2019 Enrollment )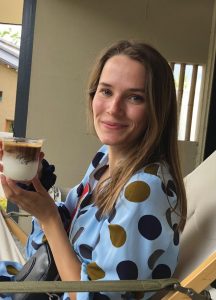 I applied for the EA Master's Programme with a dream of discovering a new corner of the world and challenging my own paradigm. I have benefitted culturally, personally and academically during my two years at Kyoto University in ways that I did not consider possible. In particular, I enjoyed sharing the classroom with a diverse group of students and the high academic standards of professors and students alike. Prior to enrolling at Kyoto University, I finished my bachelor's within the field of Business Administration and after joining the EA Programme I continued to build on my interest within management studies and strategy while realizing an increased interest for sustainability, and the responsibility of businesses. On my third semester, I moved to Tokyo to do an internship at the Royal Danish Embassy in Japan working for their trade department. I appreciated that the programme supported internship opportunities, where I got a chance of putting theory to work. After graduating from Kyoto University, I moved back to Denmark and have started working for a management consultancy called Valcon. I am certain that studying at Kyoto University will continue to open new doors – be they professional or personal.
---
Ms. Alayna Deanne Irene Ynacay-Nye ( U.S., 2018 Enrollment )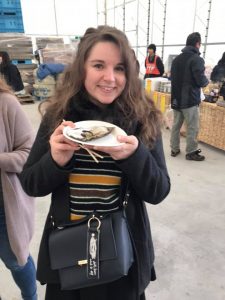 Some of the most intriguing aspects of the EA programme is its transdisciplinary nature and its various opportunities for career advancement and research development. In addition, the university is conveniently located near the center of Kyoto city, easily one of the most scenically beautiful places in Japan, with easy access to Osaka, Nara, and Shiga Prefectures. Though I started the program as in the M.A. program and decided to extend into the Ph.D. program in order to pursue my passion in research, focusing on socio-ecological systems in fishing communities. With B.A. degrees in Political Science: International Development, International Studies: East Asia, and Japanese language, I deeply understand and respect the necessity for us students to engage our research projects from a transdisciplinary perspective. The diversity of classes and experiences, from internships and visiting international expert seminars, have allowed me to incorporate a vast array of ways of thinking into my own research. During my time in the programme, I have also had the opportunity to travel to several countries, which have not only experience different cultures and perspectives, but also strengthen my own research with outside viewpoints and encouragement from our international partnership schools. In the future, I aim to take the valuable lessons I have learned here in the EA programme and continue to pursue my research interests as a researcher at a Japanese university.
---
Mr. Eko Heru Prasetyo ( Indonesia, 2017 Enrollment )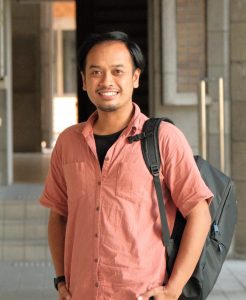 One word to describe EA Program is interdisciplinary. Ever since I enrolled as a master student in 2017, I have attended classes different from my previous competencies. Before coming to Kyoto University to research entrepreneurship, I studied accounting for six years. I used to grasp one problem through a single lens. However, teachers and students here come with unique backgrounds and interests, which allowed us to stand on multiple perspectives. I enjoy academic freedom, which means that I must be self-responsible for my progress. Although challenging, it is excellent to explore beyond my limits and discover what I can contribute. Besides in-class learning, I had opportunities to conduct field research in Thailand and Taiwan and met students from partner universities. We discussed our research ideas and gained valuable insights to improve our knowledge. I intend to work as an academic and researcher in the future, and all those experiences indeed become advantages. I received an offer to work in one of the largest private universities in the Kansai region. Finally, the excellent academic environment surrounded by picturesque nature, everlasting history, and rich cultural value of Kyoto make studying at EA Program even more enjoyable.
---
Mr. Alexis Sandes Guichon ( Uruguay, 2020 Enrollment )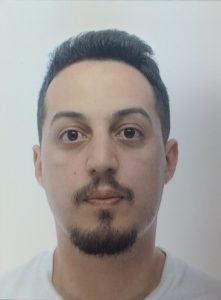 The EA program represents a great example of Kyoto University's mission, providing students an ideal environment for research and focusing on Economics from a perspective that prioritizes human welfare and the responsible development of global societies. As I plan to pursue a career in the academic market, specifically in the research field of organizational ethical behavior, I feel that the experiences accumulated during my progress within the program have not only honed my skills as a researcher but also inspired me to pursue new potential research leads that could hopefully make a significant impact in the business field. By offering a full plan which contains both master's and Ph.D. courses, the EA program permits students to focus on one research topic, which can be sharpened over a 5-year span, allowing future researchers to enter the academic job market with a solid research experience. In addition to the benefits provided by the program's structure, it has been a pleasure to learn from lecturers who are incredibly skillful in sharing their expertise and great from a human perspective in terms of the relationship with the students. I would strongly recommend the EA program for everyone looking for solid training in research and pursuing a future job in the academic market.