International Exchanges
Student Exchange Programs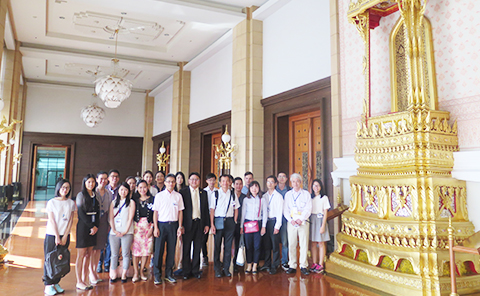 Kyoto University offers students two exchange programs based on exchange agreements at the university or faculty level. In either case, Kyoto University students are exempt from having to pay tuition fees to the host universities (they are still required to pay tuition fees to Kyoto University). The semester(s) students spend at overseas universities can be included as part of the course of study at Kyoto University and the credits earned at the overseas universities are transferable to Kyoto University.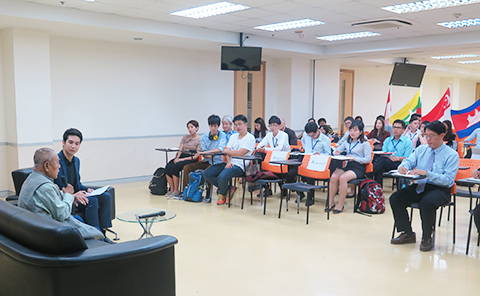 Students who want to participate in the Faculty-Level Student Exchange Program, please read the application guideline below. For the University-Level Student Exchange Program, please check here.
Faculty-Level Exchange Program
The recruitment of exchange students at the Faculty of Economics and the Graduate School of Economics is conducted twice a year (in autumn and in spring). The period of exchange is one semester (minimum) or one academic year (maximum). All full-time students of the Faculty of Economics or the Graduate School of Economics are eligible to apply. We are looking forward to receiving your application.
For the list of faculty-level partner universities, please check the web-link below. On the web-link you can find further links to each university and read about the experiences of exchange students.
Schedule
The following chart is the overall flow of an exchange program from an application to a departure. All the processes (including taking an English test, applying for a scholarship, obtaining visa) take time. We highly recommend you to start gathering information about them as soon as possible.
 
Release of the application guidelines
Duration of Recruitment
Screening/Decision/Notification of acceptance

Admission Procedure (differs by partner university)

Sequentially starting from August 2023

Late November

2022/12/1-12/23

Late January 2023
After February 2023
Sequentially starting from January 2024
Late May

TBA

Scheduled for June

 Late July 2023
After September 2023
* Note that the start month of the semester coincides with the academic calendar in the partner institution.
Eligibility
Students must be enrolled in the Faculty/Graduate School of Economics as a full-time under graduate or graduate student.
The duration of overseas study must be at least one semester, but no longer than one academic year.
Applicants must be recommended by the Dean of the Faculty/Graduate School of Economics. They must not take a leave of absence during the period of study abroad.
Applicants must meet the application requirements of the university they apply for.
*Submission of a language proficiency certificate (TOEFL/IELTS) is required.
*Graduate students need to contact the Student Affairs Office before applying for the program.
How to Apply
Please be sure to read the application guideline (download link below, only in Japanese) carefully before applying for the Exchange Program.
*Forms for application are downloadable from KULASIS.
Language Requirements
Submission of a language proficiency certificate (TOEFL 80/IELTS 6.5) is required for application screening at Kyoto University. We highly recommend that students prepare for and take the exam well in advance of their application. It often takes considerable time to apply for the exam and then acquire the certificate.
Contact
Please email to us for inquiries.
Student Affairs Office
Faculty/Graduate School of Economics
E-mail:kyoumu@econ.kyoto-u.ac.jp
Joint Program with Overseas Universities
Graduate School of Economics also provides other joint programs with overseas universities. Please check the detailed information at here.
Related Events
Kyoto University hosts events sometimes to promote international exchange and support study aboard, please find more detailed information on this page.