Degree Conferment Ceremony 2019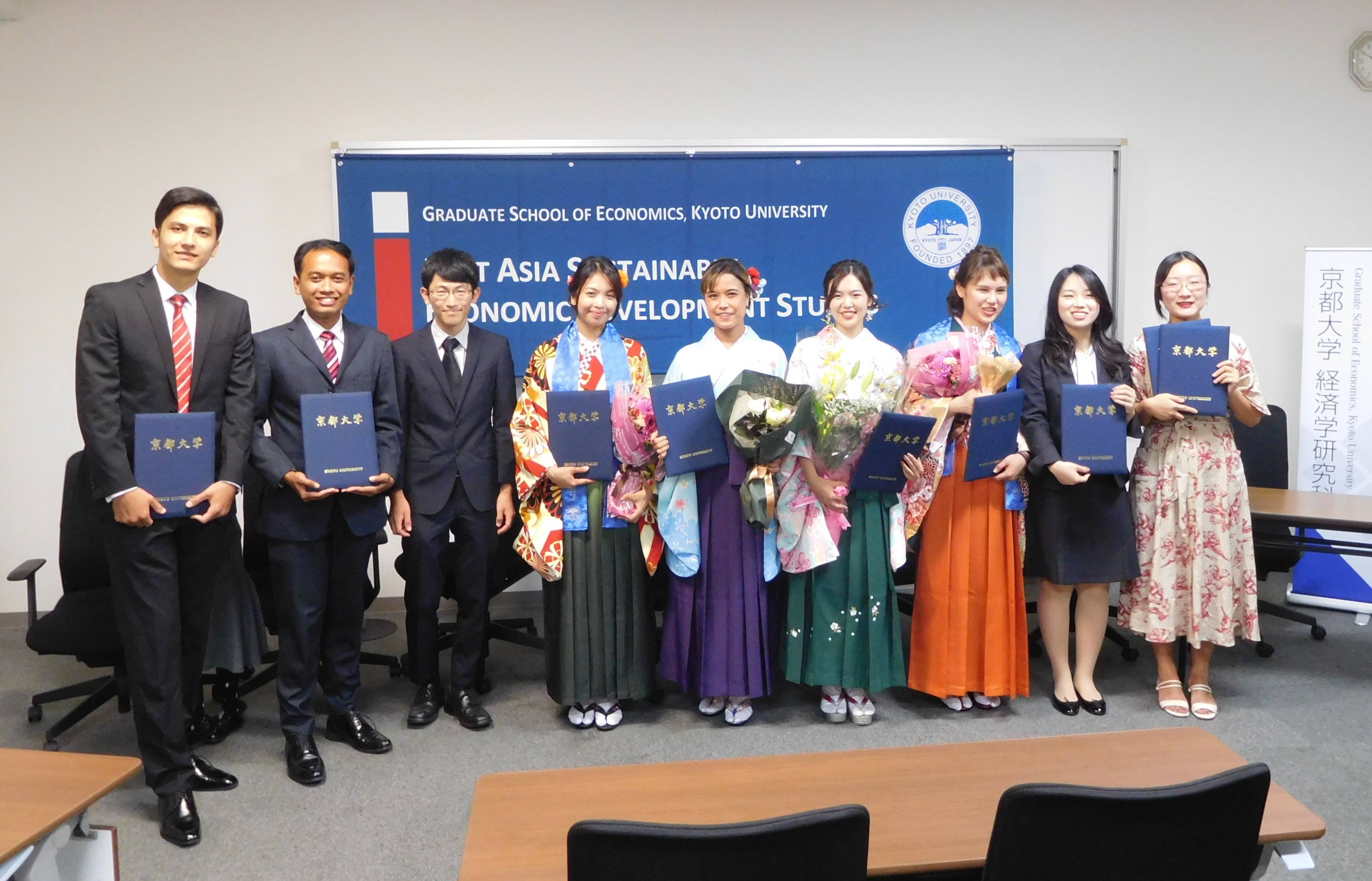 Degree Conferment Ceremony for East Asia Programme was held on 24th September.
12 Master's students and 1 Doctoral student have successfully been awarded their degree. And the Best Dissertation Award of Graduate School of Economics was given to 2 Master's graduate.
After the ceremony, followed a small party to celebrate the graduates and they shared their memories , advises for writing thesis, etc, during their campus life.
International Programme for East Asia Sustainable Economic Development Studies wishes all the graduates success in their future endeavors!