Students tell their story
Ms. Kazumi SHIMABARA ( Japan, 2017 Enrollment )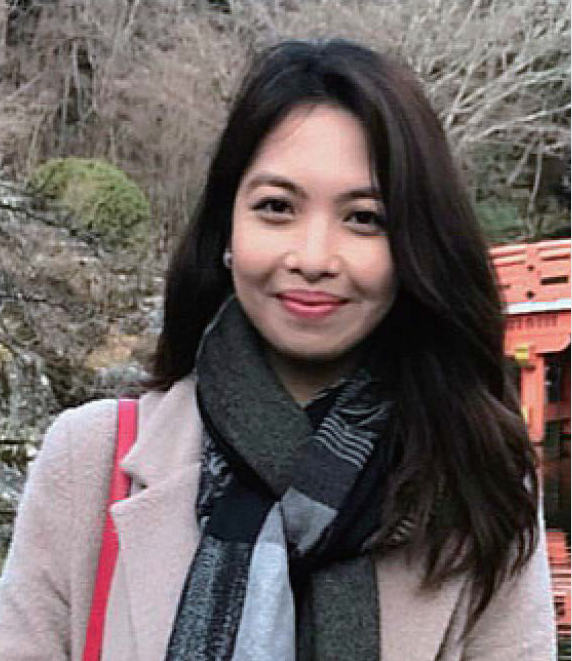 Applying to study on the EA programme at Kyoto University is one of the best decisions I have made. I previously majored in International Relations and Economics as an undergraduate student and I wanted to discover more. In particular, I had an interest in agricultural studies and the issue of 'food security' in the age of globalisation. Several of today's pressing world issues are reflected in the various courses available on the programme, and the courses are also characterized by an intellectually stimulating environment which helps us to flourish. This programme goes beyond simply learning from within the classroom setting; it also allows me to apply these new skills and knowledge so as to develop on my own research via fieldwork and as an individual. So far, it has been challenging yet inspiring. Due to the passionate teaching and guidance of the academic members of staff, I am encouraged to sample other courses that are not limited to my field of specialisation. My fellow classmates hail from different countries and diverse walks of life, and interacting with such curious minds makes the learning experience more fun and engaging. Besides classes, Kyoto is a beautiful city that boasts a rich culture and history giving me endless opportunities to explore its scenic views and create delightful memories.
---
Mr. Wu Jiun Yan ( Taiwan, 2017 Enrollment )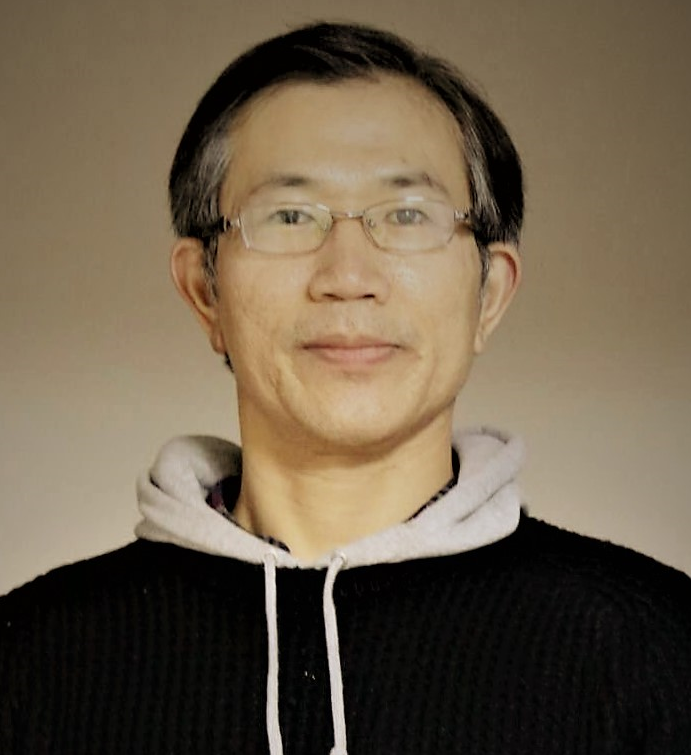 After working for several years in industry, I chose to go back to school and pursue the doctoral course of the EA programme at Kyoto University. With its prestigious academic reputation in the world, Kyoto University and EA programme provide an ideal environment to deepen my knowledge and explore my academic interests without any boundaries. I am amazed at the diverse background of my fellow students, the wide selection of classes, knowledgeable professors, as well as the supportive resources available. I have already noticed the rigorous attitude towards conducting research with a good balance of academic freedom and emphasis on multidisciplinary approaches. Moreover, the enthusiastic activities on the campus and abundant resources offered will definitely not disappoint. In daily life, I feel the environment in Kyoto is one which allows us to be fully immersed in studying, debating, or contemplating, and simply enjoying every moment. This goes without mentioning the benefits of residing in Kyoto city, which further broadens my experience profoundly.
---
Ms. Heldira LARASHATI ( Indonesia, 2016 Enrollment )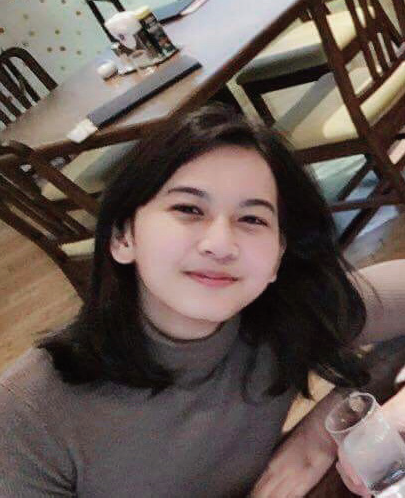 After a 2-year career in marketing following my bachelor graduation and another year as a stay-at-home mother, I told myself that I need to see the world from broader perspectives. Luckily I was admitted to EAC Master program of Kyoto University which has certainly been a valuable experience. This programs offers various courses in understanding business and economics using many different approaches—such as mathematical, theoretical, historical—as well as providing opportunities to participate in other interdisciplinary courses. The professors, lecturers, and the academic staff are understanding, helpful and caring, not only regarding my academic activities, but also towards my family. Personally, this program nurtures my understanding of economic sustainability in a sophisticated and enjoyable way. Besides lectures and seminars, the students are given several opportunities to join in field research in Japan and overseas helping them to gain "hands on" experience in conducting research. Another important thing is that I am surrounded with awesome friends from various countries, and we frequently benefit from the exchange of ideas. Completed with the beauty of Kyoto city and the university buildings, the environment of Kyoto supports the learning process and that has made me want to stay longer.
---
Mr. Liuyi YE ( China, 2016 Enrollment )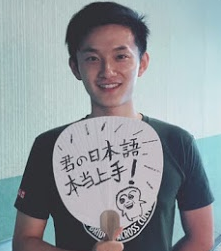 One of the many benefits of receiving a master's degree in Economics at Kyoto University is that the curriculum allowed for the time to focus on the scientific part of Economics, which to our students is often the most important part. In my own practice, as a graduate with a major in management, I have come to learn the essentials of classic economic theory and get exposed to math and programming. The program itself offers an extensive and comprehensive curriculum that gets you familiarized with both quantitative and qualitative methods. At Kyoto University the professors and programme staff are very nice and they are responsive to our needs, we also have the chance to go to field trips and study abroad. What about living in Kyoto? Kyoto is definitely one of my favorite cities, and my friends who visited me in Kyoto invariably tell me just how much they love the city. It certainly is a great place to explore and an environment in which people can focus on their researches. Kyoto University has provided me with an awesome education and thanks to the EA programme, I couldn't have asked for a more rewarding school life.
---
Ms. Haoran TIAN ( China, 2016 Enrollment )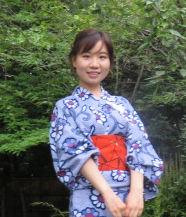 It has been a great experience for me to participate in the EA programme, and what I have gained has far exceeded my initial expectations. Here is a place with a profound academic atmosphere, and one which is open to those from a whole range of cultures and backgrounds. Staff and professors are very friendly and always ready to help. Students can explore their potential, and benefit from useful assistance and suggestions. In my case, there have been so many good memories – the patient guidance from teachers, the active discussion with classmates, the interesting field trips, and useful Japanese language courses. I have seen many improvements in myself over this time, and so I believe that students who enroll in the programme will also benefit in their own way.
---
Mr. Heriberto RUIZ TAFOYA ( Mexico, 2014 Enrollment )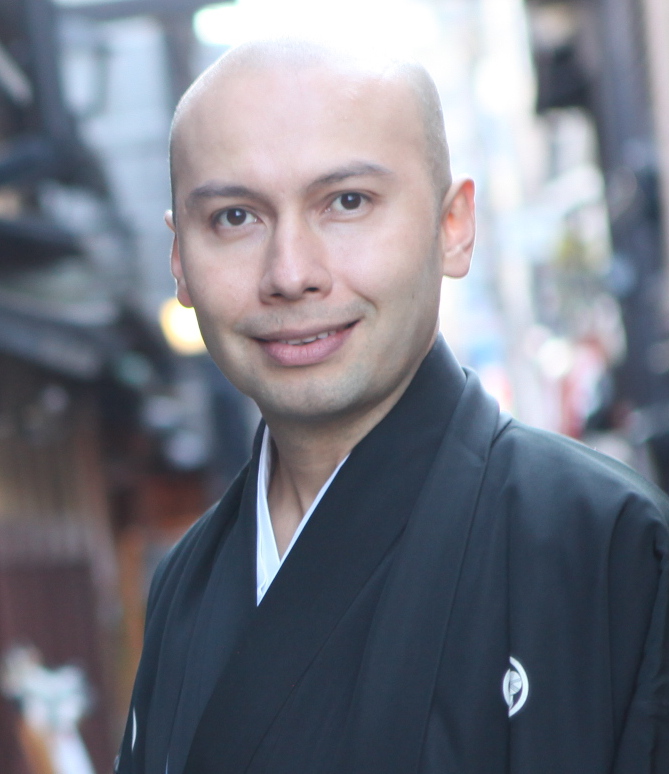 Being part of the Doctoral Programme of the EA Course at Kyoto University is a great opportunity not only for extending my academic career in Japan but also for providing me with regional and global perspectives. In my case, after a long trip of study, research and work in different continents—America, Europe and Asia—it is in the latter, particularly in Kyoto Japan, where I found it attractive to go deeper in the study of the three concepts that are shaping the future of our society at the global scale: East Asia, Sustainability and Economic Development. East Asia is a fundamental region for the future of the world; my goal is to increase my understanding of this region while doing my doctoral dissertation, and later on, summing up my abilities and effort to extend the bridges between East Asia and Latin America. Both regions have values, cultures, traditions, history, etc., to share and learn from each other. Besides, doing it at Kyoto is a delightful experience. Living in the atmosphere of Kyoto revitalizes the hope that harmony and peace between human beings and nature is possible. Researching on Food Sustainability at a Top Japanese University, in a city with approximately 1600 Buddhist Temples and 400 Shinto Shrines, refreshes the spirit after expected frequent research fieldwork outside Japan.
---
Mr. Nicolo ROSETTI ( Italy, 2014 Enrollment )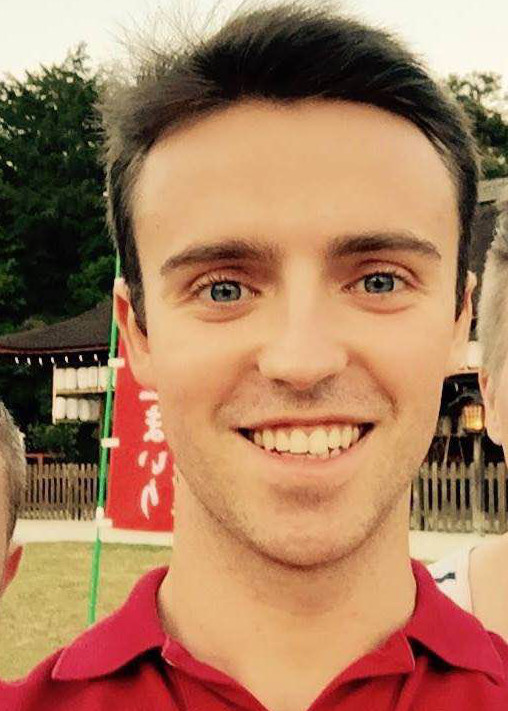 I was an economics major and worked in consulting for two years before enrolling in Kyoto University's EA course. I have noticed a very cooperative attitude among students and members of staff, and I was especially impressed with the breadth of multidisciplinary approaches students are encouraged to take in their research. Kyoto University's academic freedom and variety of courses allowed me to explore some heterodox approaches, discuss previous papers with professors, and engage in debates with my fellow students. Socially, Kyoto is a beautiful city and I would recommend it to anyone, from the bright lights of Gion to the peaceful temples on the hillside, it has something to offer to everyone.
---
Mr. Emre UNAL ( Turkey, 2013 Enrollment )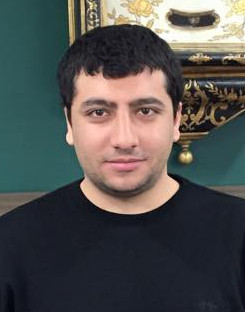 After I became a doctoral student of East Asia Sustainable Economic Development Studies at Kyoto University, I focused on Turkey's economic development in a comparison with East Asian countries. I have been writing my research papers here in a comfortable studying environment.  I have finished some research about Turkey's monetary integration into the European Union, and Turkey's export-biased growth type and its main problems for the next decade by comparing it with China and Japan. This programme has given me a wonderful opportunity to deepen my research and to improve my work. The Programme for East Asia Sustainable Economic Development Studies provides students with the opportunities to join research trips in Japan and also in other countries' high ranking universities. I got a chance to visit Thammasat University, and joined a field trip to China and also I may have an opportunity to visit the University of Glasgow. The teachers and staff of the programme not only helped me in my research and studies, they also supported me in my daily life in Japan. I am glad to be the part of the Graduate School of Economics, and I am really happy to keep continuing to do research in this splendid university.
---
Mr. Akkharaphon Thongpoon ( Thailand, 2012 Enrollment )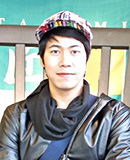 I consider the chance to study in the EA Course at Kyoto University as one of the biggest successes of my life. As an undergraduate student, I majored in Development Economics and Political Economics. I joined this programme with a vision to see Thailand attain higher levels of development and a belief that it has to start from agricultural sector reforms. I believe that this programme, along with the able guidance from my supervisor can help me fulfill my interests. Currently I am focusing on the political economy of agriculture with a view to obtain a career as a social developer and contribute to my country in the future. Apart from the classes and research that constitute my academic base, I also love to explore the culture of Japan, its language and the surrounding scenic beauty and have interest in photography and sports. Kyoto city provides an unparalleled opportunity to engage in all of those. I am grateful to the university for allowing me to take up this programme.
---
Ms. Dasom Lee ( South Korea, 2012 Enrollment )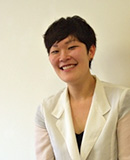 I was a sociology major as an undergraduate and I always wanted to study capitalism and the concept of class in more depth, which is why I applied to Kyoto University, EA Course. The Graduate School of Economics provides such a huge variety of subjects and theories, which is very important to me because my research interests are extremely interdisciplinary – I am using wage-labour nexus of régulation theory in analysing the potential effects of bridging social capital in the discourse and practice of multiculturalism. I am constantly learning here, not only in classrooms but also through talking to my friends because everyone is very well read in their field which more often than not, I know nothing about! I love taking walks and Kyoto is perfect for this because everywhere you go, there is a site with history and philosophy behind it. I am certain that this international experience has provided me with an insight into Japanese society, and the skills and knowledge I have learnt here will be greatly beneficial for my future.
---
Ms. Bita Puspitasari ( Indonesia, 2012 Enrollment )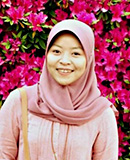 Being admitted to the EA Course, I am fascinated by how multidisciplinary approaches are integrated in to the classroom discussions, thanks to the fact that the professors as well as the students come from different academic fields and background. The programme also provides extensive selection of classes, so I challenge myself to take subjects on various fields like political economy of agriculture, agribusiness, comparative industry policy, etc., most of which are completely new fields for a business major. The academic atmosphere indeed encourages me to learn actively, not only in the classrooms but also through research, self-study, and discussions with friends and supportive supervisors. As a city, Kyoto offers more than just the charm of tradition meeting modernity. This city particularly enchants me for its unique characteristic regarding entrepreneurship and the development of small to medium-sized enterprises (SMEs), the field in which I am currently pursuing my research. I have no doubt that all these academic, social, and cultural experiences will benefit me in the future.
---
Ms. Fang Yingying ( China, 2012 Enrollment )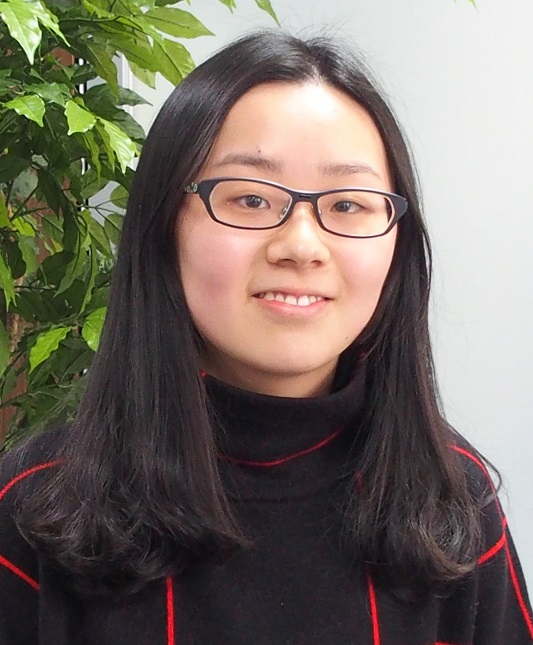 Taking the opportunity to study in EA Programme of Kyoto University is actually the most important choice that I have made in my life so far. And it definitely did not disappoint me. Of course I got a lot of useful knowledge in all kinds of classes, just as I expected. But what I appreciate more is that I learned to carry out my research based on the knowledge and turned my research interests to the academic topics. Except for the normal classes, our program arranges various field trips to let us know more about Japan in different perspectives. And there are even overseas field trips which provide us chances to observe other countries and experienced the life there by ourselves. In daily life, I also achieve plenty of beautiful memories here. I got to know people from different
backgrounds. Communicating with them is full of fun and has enriched my understanding of world as well as life. And livin in Kyoto is really an amazing experience with its long history, great sceneries and peaceful life.
---
Mr. Dongyang Zhang ( China, 2011 Enrollment )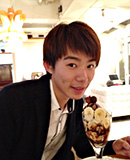 My name is Zhang Dongyang. I'm from China. I obtained my master's degree here on the EA Course, and currently I am studying on the doctoral programme.
Kyoto University is a place full of dreams and possibilities, surrounded by ambitious students and passionate professors. That's why I aspired to enter this university.
I consider it a good opportunity to join the EA Course, not only because of the variety of subjects it offers, but also for its interactive learning in the classes/seminars and active discussions with fellow classmates even after school. What's more, our professors and fellow students are very kind and helpful — you really feel the warmth on this programme all the time.