Entrepreneurship: Evolutionary Approaches
Graduate School of Economics will be holding a new intensive lecture & discussion course as follows.
Instructor: Professor R. Daniel Wadhwani
Lecture Schedule: September 18 (Tue) – 20 (Thu)
Venue: SRoom 201, Faculty of Law and Economics, East Building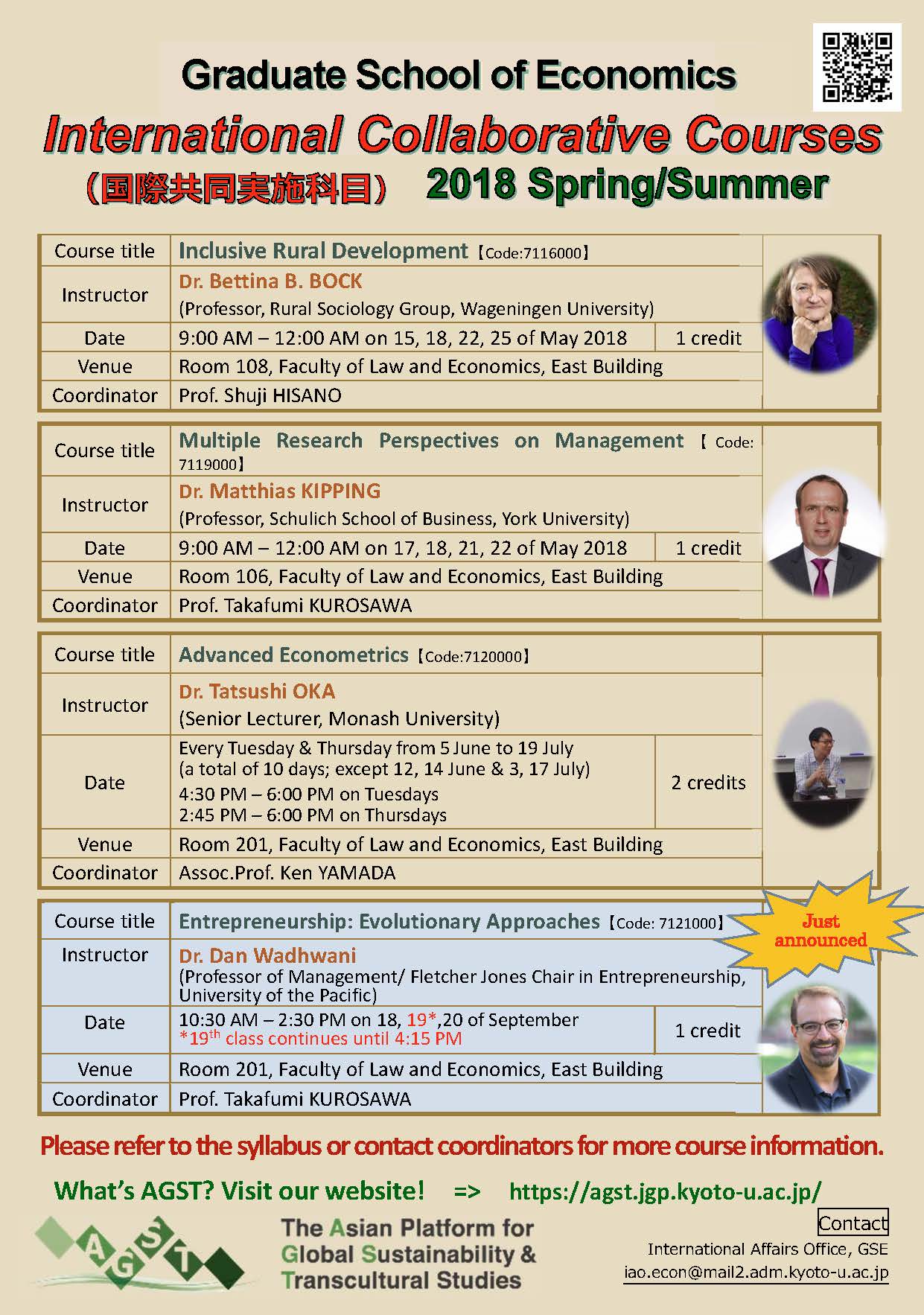 *It will be classified as "Advanced Courses A" with 1 credit, and also as "International Collaborative Courses".
*Course registration will be completed by handing in a form directly to Student Affairs Office (form available at the office) on September 18, the first day of the lecture.
*This course will be counted as an Autumn semester course, though there's no need to register doing the usual course registration period in October. Make sure to register on September 18.
Please also refer to AGST homepage.