Mori, Tomoya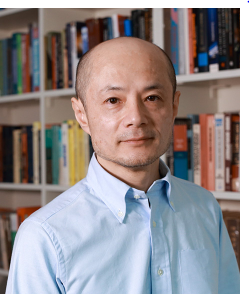 Professor, Kyoto Institute of Economic Research (University of Pennsylvania, Ph.D.)
external link: Activity Database on Education and Research / Personal Website
Fields of Research: Urban and regional economics (economics of agglomeration in particular)
Skills and Qualities Required for Prospective Students:
Basically, I only accept students aiming for a Ph.D. with firm knowledge about economic theory and statistics at the levels of the following:
– Graduate-level microeconomics (e.g. Mas-Colell, Whinston & Green, or Kreps)
– Graduate-level econometrics (e.g. Wooldridge's Econometric Analysis of Cross Section and Panel Data, or Angrist & Pischke's Mostly Harmless Econometrics)
– Good programming skills for data management, statistical analysis, and numerical analysis (e.g., Python, Stata)
Please refer to the Personal Website for more information.