OKA, Tosihiro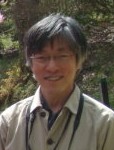 Professor (PhD in Economics, Kyoto University)
external link Activity Database on Education and Research/ Personal Website
Fields of Research: Environmental economics, Welfare economics, Cost-benefit analysis, Human health risks, Policy appraisal of the control of radioactive contamination, Theory of international values
Academic Backgrounds: I received a Master's Degree in Economic Policy (1985) at Kyoto University. I withdrew from the doctoral programme as I got a position as Researcher at Lake Biwa Research Institute (1988-1993). I received a Doctoral Degree in Economics (1992) from Kyoto University by submitting a dissertation on welfare economics, which was published as a book (1997). I worked for Fukui Prefectural University as Associate Professor from 1993 to 2000, and as Professor from 2000 to 2019. I did my visiting research at CSERGE, University College London from 1997 to 1998. Since 2019, I am working for School of Government and Graduate School of Economics, Kyoto University.
Research Activities: I have conducted research on:
Foundations of welfare economics for environmental policy appraisal
Appraisal of chemical risk control policies
Indicator for assessing biodiversity
Emissions trading scheme for addressing climate change
Appraisal of policies for control of radioactive contamination
Method for weighting of inventories in life-cycle assessment
Theory of international values.
Courses in Charge:
Skills and Qualities Required for Prospective Students: I look forward to applications from those who have studied economics, and are interested in natural sciences related to environmental problems, because relying only on economics often leads to researches that are irrelevant to the real problems.
Examples of Thesis Subjects: