SEKIGUCHI, Tomoki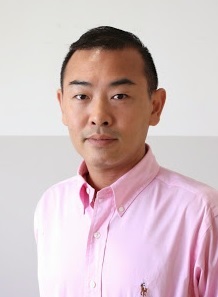 Professor (PhD in Business Administration, University of Washington)
external link Activity Database on Education and Research / Personal Website
Fields of Research: Human Resource Management, Organizational Behaviour
Academic Backgrounds: I received a Bachelor of Letters (BL) in Psychology (1992) from the Faculty of Letters, University of Tokyo, a Master of Business Administration (MBA) in International Business (1998) from the Graduate School of International Politics, Economics, and Business, Aoyama Gakuin University, and a Doctor of Philosophy (PhD) in Business Administration (2003) from Michael G. Foster School of Business, the University of Washington. Before joining the Graduate School of Management and the Graduate School of Economics in Kyoto University as a Professor in 2016, I was an Assistant Professor at the Faculty of Business Administration (2003-2005), Osaka University of Economics, and an Associate Professor and the full Professor at the Graduate School of Economics, Osaka University (2006-2016). I was also an adjunct faculty at Kobe University, Kwansei Gakuin University, Kansai University, and Konan University.
Research Activities: My research interests include employee behaviours, person-environment fit, hiring decision making, psychology of entrepreneurship, cross-cultural organizational behaviour, and international human resource management. I am particularly interested in the future of organizations and work styles from an international perspective, a focus on Asian factors, and the impact of technology. I currently serve as the Co-Editor-in-Chief of Applied Psychology: An International Review, the Associate Editor of Asian Business & Management, the Consulting Editor of the Journal of Asia Business Studies, and the Editorial Board Member of Cross Cultural & Strategic Management, Asia Pacific Management Review, International Studies of Management and Organization, among others. I am the President of Euro-Asia Management Studies Association (EAMSA), the President of the Association of Japanese Business Studies (AJBS), and the Board Member of Academy of International Business Asia Pacific Chapter (AIB-AP) and the Japanese Association of Administrative Science (JAAS).
Courses in Charge: Human Resource Management
Skills and Qualities Required for Prospective Students: I look forward to receiving applications from prospective students who studied human resource management, organizational behaviour, entrepreneurship, and/or international management, with strong quantitative skills (e.g., advanced statistical analysis) and experience (e.g., survey and experimental research).
Examples of Thesis Subjects:
Doctoral Dissertations
・Understanding Employee Voice in the Asian Context
・Applications of Agent-Based Modeling and Simulation in Organization Management
Master Theses
・Organizational Communication Climate and Employee Conflict Resolution: An Experimental Scenario Study
・Abusive supervision and employees' coping strategies: An experimental scenario study
・Involution in Organizations: A Close Look at the Chinese Context
・APPLICANT ATTRACTION TO JAPANESE COMPANIES FROM THE INTERNATIONAL PERSPECTIVE: THE EFFECT OF BELONGINGNESS, UNIQUENESS AND EMPLOYMENT PATTERNS