WAKABAYASHI, Yasunaga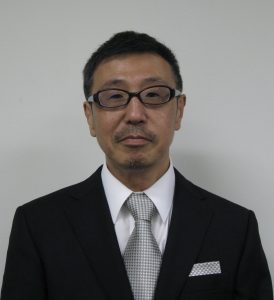 Professor (PhD in Economics, Kyoto University)
external link Activity Database on Education and Research / Personal Website
Fields of Research: Marketing, Distribution, Commerce, Service, Entrepreneurship
Academic Backgrounds: I received a Master's Degree in Business Administration (1988) at Kyoto University. I withdrew from the doctoral programme as I got a position as Assistant Professor at the Faculty of Management, Kyoto Sangyo University (1991-1994). I received a Doctoral Degree in Economics (2003) by submitting a dissertation that was then published as a book (2003). After coming back to Kyoto University as Associate Professor at Graduate School of Economics in 1994 and promoted to Professor in 2003. And I have also appointed to Professor at Graduate School of Management in 2006. I currently serve as the Director of Center for Research in Business Administration, Graduate School of Management, Kyoto University.
Research Activities: My research interests include customer-oriented marketing management, effectuation of entrepreneurs, marketing in digital age.
Courses in Charge:
Skills and Qualities Required for Prospective Students: I look forward to applications from those who have studied, or at least are interested in studying, various disciplines of social sciences. The students in my group are strongly encouraged to conduct qualitative and quantitative data analyses.